About Purna Das Baul 
The authentic exponent of traditional Baul, Purna Chandra Das, represents the eighth generation of an ancient Baul family having their genesis at Birbhum District in West Bengal. He was born in 1933 in the village Ekchakka near the town of Rampurhat as the son of Nabani Das Khyapa Baul and Brojobala Dasi. Purna Chandra means 'full moon'. He was named after full moon because he was born on the full moon of the month of Phalgun (March), which corresponds to the birthday of the well-known 16th century Vaishnava preceptor from Bengal, Mahaprabhu Shri Chaitanya. During his childhood, Purna Das spent most of his time with his father Nabani Das, himself a famous Baul and close friend of the great poet Rabindranath Tagore who honored him with the title 'Khyapa' (a title given to accomplished Bauls).
Purna Chandra was seven years old when he started singing Baul songs on board of trains and on platforms, which earned him a reasonable amount to carry out his livelihood. At this juncture of time, Purna Das came in contact with Sita Ram Omkarnath, a well-known saint by whom he was initiated and at whose order he spared no pains to fulfill his desire to preach the Baul culture and deliver the songs to the outside world.
In 1942, at the age of nine, Purna Das went on his first visit outside Bengal, which took him to Jaipur in Rajasthan where he performed at a Congress Convention. This was not only the first time Purna Das himself traveled outside Bengal, but Baul music too made its first appearance beyond the borders of its homeland. In 1962, Purna Das took the Baul tradition for the first time outside India, traveling to U.S.S.R. where he presented his songs at the World Youth Festival. Since then he has toured 125 countries all over the world. Moreover, in 1954, Purna Das was the first to present Baul music on All India Radio, and he was also the first to introduce Baul-gan on television. Purna Das produced numerous EPs, LPs, audio cassettes and CDs both in India and abroad.
Today Purna Das is the most popular exponent of Baul music. He was awarded the prestigious title Baul Samrat the 'Emperor of Bauls' by the President of India Dr. Rajendra Prasad in 1967. He received another President's Award (Sangeet Natak Award) in 1999 by the President of India Shri K.R. Narayanan. In 2001 he was honored with the "Tulsi" Award by the Government of Madhya Pradesh.
Purna Das has appeared on radio, television and in films worldwide both as a singer and music director. He has worked with artistes such as John Buzz, Bob Dylan, Mick Jagger, Mahalia Jackson, Peter Paul Marry, Allen Ginsberg, Gordon Lightfoot, Bob Marley, The Bands, Peter Gabriel and others. Purna Das has participated in many storytelling festivals, and has given workshops at numerous universities around the world. Purna Das is author of the monograph Baul Philosophy (published in 2002 by APH Publishing Corporation, New Delhi), the first comprehensive account introducing the spiritual tenets of the Baul tradition from an insider's point of view.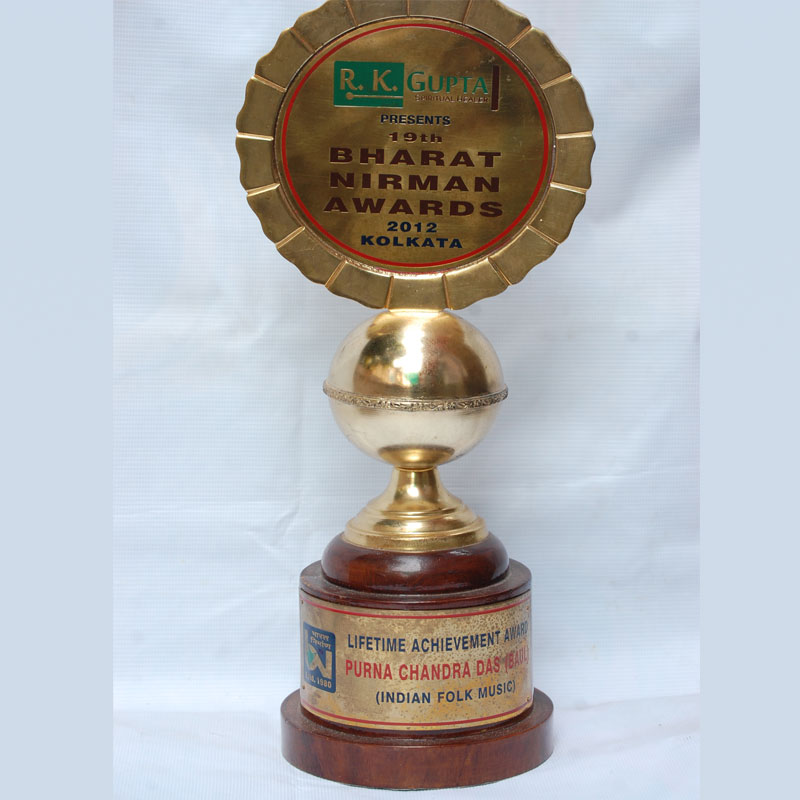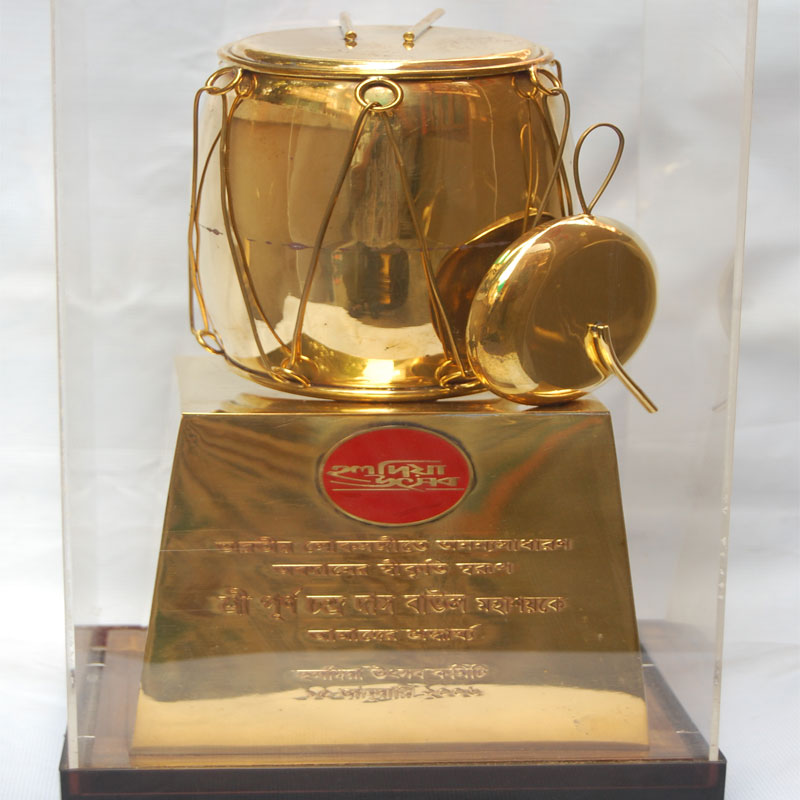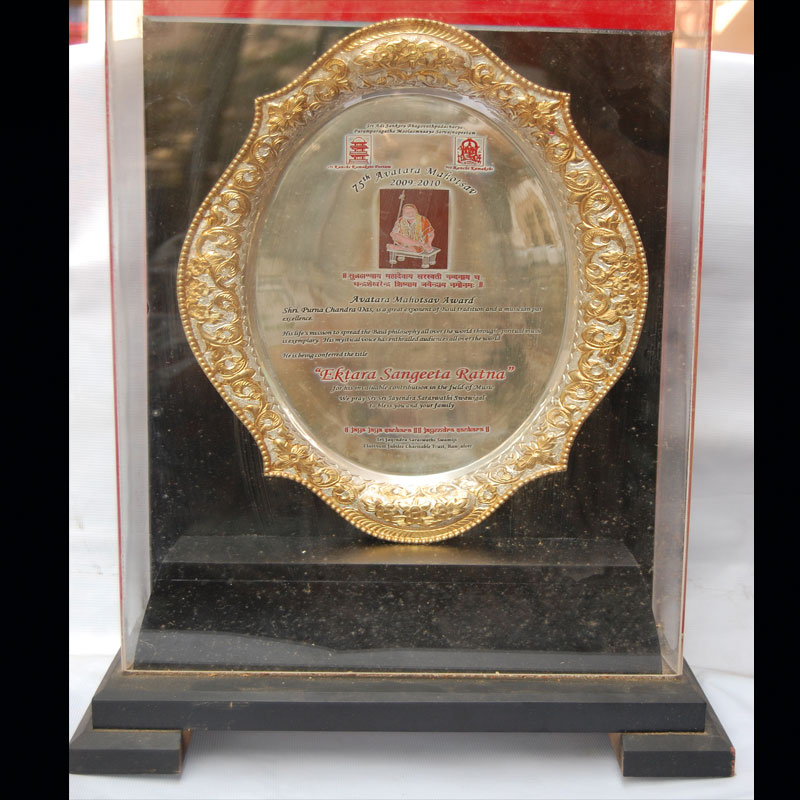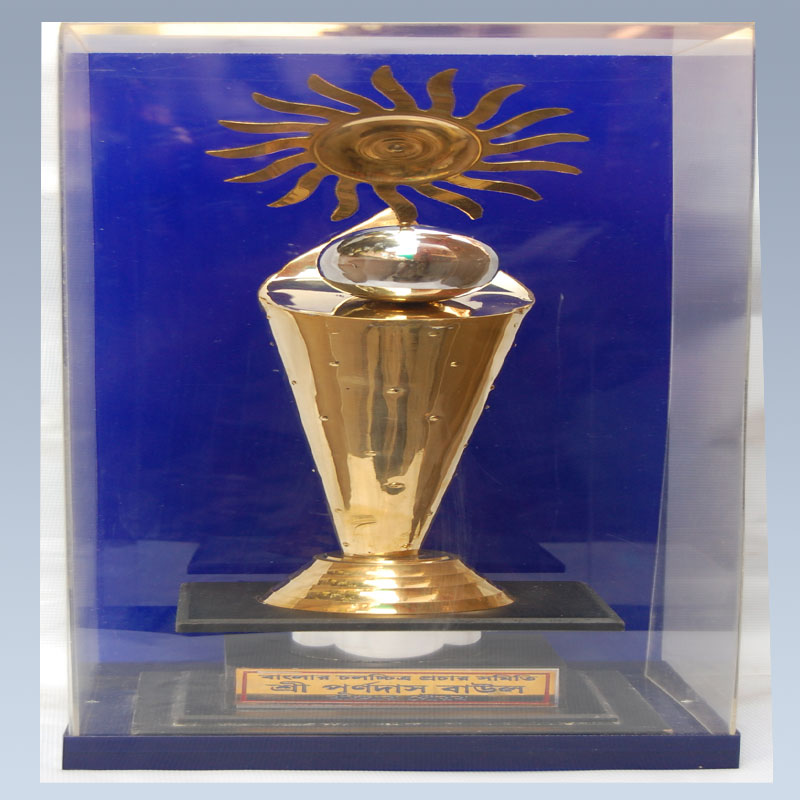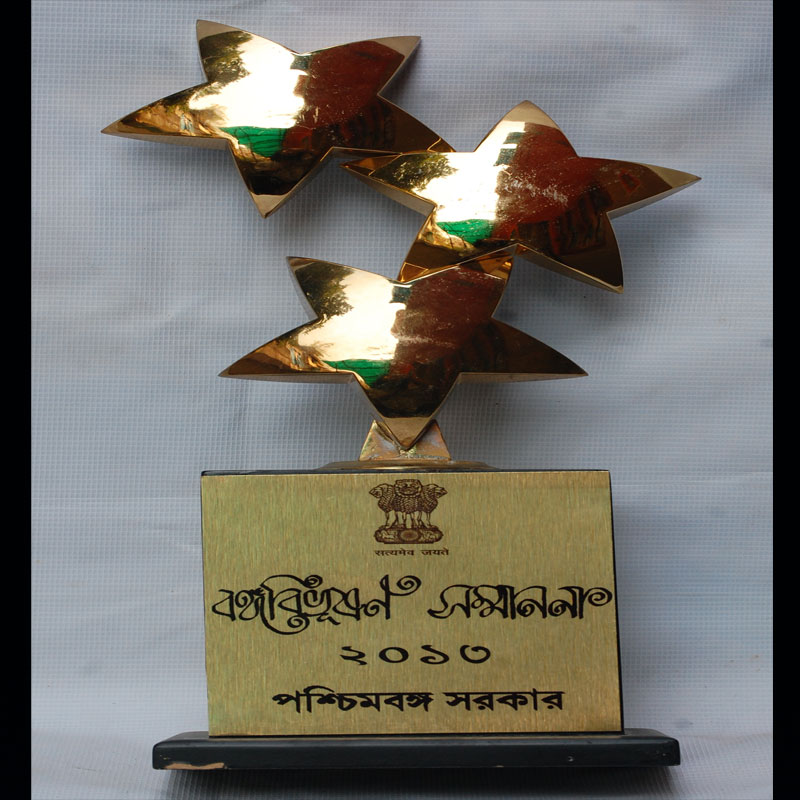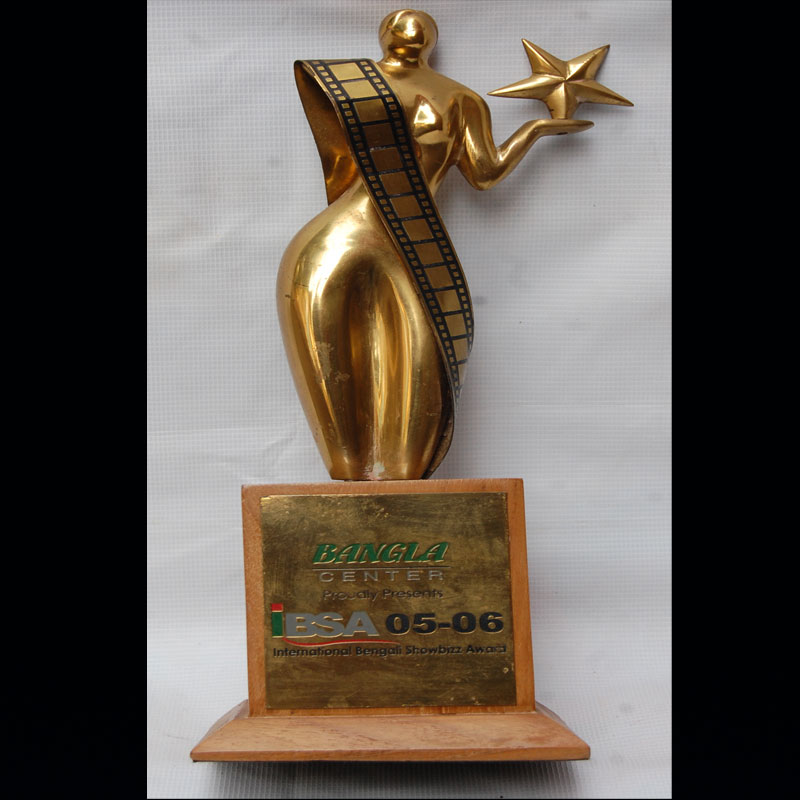 at the age of nine Purna Das started to perform in Joydev Kenduli Mela.
From the year of 1942 he joined "Akashbani" (All India Calcutta as a "Class A" guest artist on invitation from the Station Director, without any audition. And he is now "top grade" artist as well as one of the judge of vocal in AIR Calcutta.
1960 to date: Attended nearly 200 national radio conferences covering most of the radio stations through out India.
1964 to 1980: Being sponsored by the field publicity department, ministry of broadcasting, he was invited to perform as a guest artist of the government of India in various locations throughout India.
1962 to 1963: Performed over the Doordarshan (television of New Delhi) as a guest artist for the honorable minister of education, Mr. Humayun Kabir.
1970: Visiting artist at the Bombay Doordarshan and performed throughout the year.
1974: Performed in the International Folk Conference at New Delhi as a guest artist and received with wide popularity and appreciation.
1975 to 1992: From the very date of Calcutta Doordarshan Kendra (Both black/white & color) inauguration, Purna Das joined as a regular performing professional artist. He has performed regularly in different centers of Doordarshan and radio centers in India.
1967: He was awarded the title "Baul Samrat" (THE KING OF BAUL) by the President of India Dr. Radhakrishnan.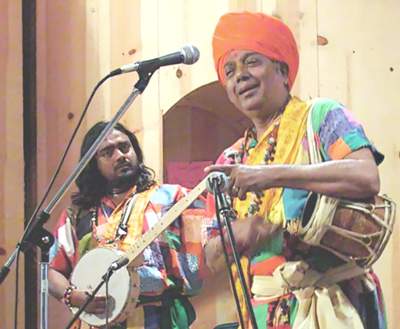 Short Description about Dibyendu Das Baul(Chotton) :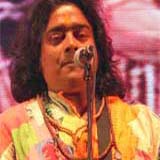 Dibyendu Das(cotton) is the youngest son of the famous BAUL SAMRAT SRI PURNA DAS, Who is known as a living legend of Folk music and Mrs. MANJU DAS, a famous folk singer of Bengal. The authentic exponent of traditional Baul, Dibyendu Das is a baul of nine generation. He was born in 1964. He passed B.Sc(Math. Hons.) from calcutta University on 1986. Since infancy he has been taught by his father & mother to sing, baul dance, play many instruments and to practise Baul Meditation. He can play instruments like Banjoo, Dotara, Duggi, Ektara, Harmonium, etc. He started his music life at the age of 15. He traveled to many countries with his father and his own group. He wrote and still puts his lyrics for Baul songs. He also gave notation to his own and his father's songs. He is blessed with two sons. In 2001 he started "PURNA DAS BAUL ACCADEMY" in San Diego, CA, USA with his friends.